Like many of you, I dedicate time each January to set my intentions for the coming year. I consider the impact I want to make. I clear away the things that have not served me, and keep the ones that do. I mark up my calendar with the dates I am most excited to celebrate.
One of the most important dates in my 2021 calendar is rapidly approaching: on February 2, my first book, No Blanks, No Pauses, officially launches. It's the culmination of my personal lifelong dream.
At its core, No Blanks, No Pauses is about loving self and others; it's about forging a path that makes the world a more respectful, loving, and inclusive place. In this book, I share my personal stories and poetry to encourage you to reflect on your own journey; to help you connect, learn, and heal, to enable you to become the best version of yourself.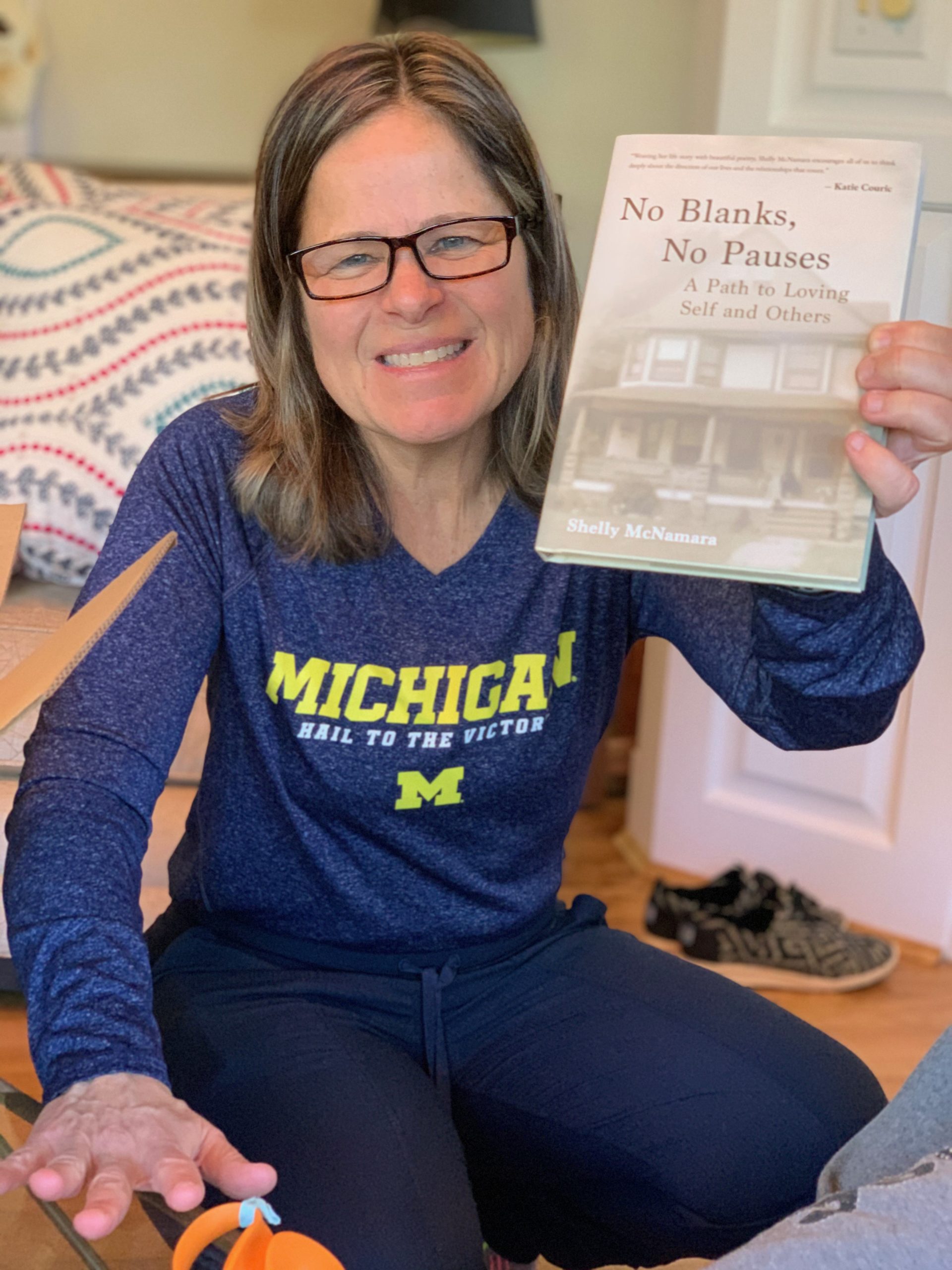 In early November 2020, I opened the mail on a lazy Saturday to see my book in hardcover for the very first time. It was a dream come true!I began writing this book many years ago. I wrote parts of it in high school and college, others as I entered the working world and made my career, still more through my marriage and raising my children. Whenever an important lesson helped me grow, I found a few moments to write it down, hoping that one day I could share it with others in a way, and in a time that was helpful to them.
I can't think of a more fitting moment to send these messages out into the world—a more fitting moment to both challenge and help each of us to heal, connect, and love more expansively. I can't think of a more important time to come together.
I hope you'll celebrate on February 2 with me; you can find your copy of No Blanks, No Pauses here. I've openly shared my heart and insights with you, and I would love to hear the thoughts and stories it inspires in you.
It Is Time
It is time
To come together
To find the "we"
In the midst of
So much "I"
We Begin with Healing
Healing will require us to listen.
Healing will require us to learn.
Healing will require us to unlearn and release things that hold us back from each other.
Healing demands that we admit the role that fear and falsehoods play in our discord, in our narrative and about each other, particularly about "them" and "those people."
Some of these messages have come from leaders, media, and social media. They have contributed to form powerful narratives in our heads that establish bias, prejudice, fear, and in some instances hate. All of these are replacements for real experiences. All of these are bad substitutions for relationships.
Unfounded fears and falsehoods can prompt people to behave and act in destructive ways.
It's time to leave behind the labels, and connect as human beings. It's time.
Labels
We limit with our labels
We assume who people are
And what they like to do
We overvalue the what
We undervalue the who
We miss the gifts
Given to each
We miss the purpose and path
Each came to pursue
What will it take
To meet, connect, and discover
Who you are
Who we are
Who we can be together?
We are more powerful together